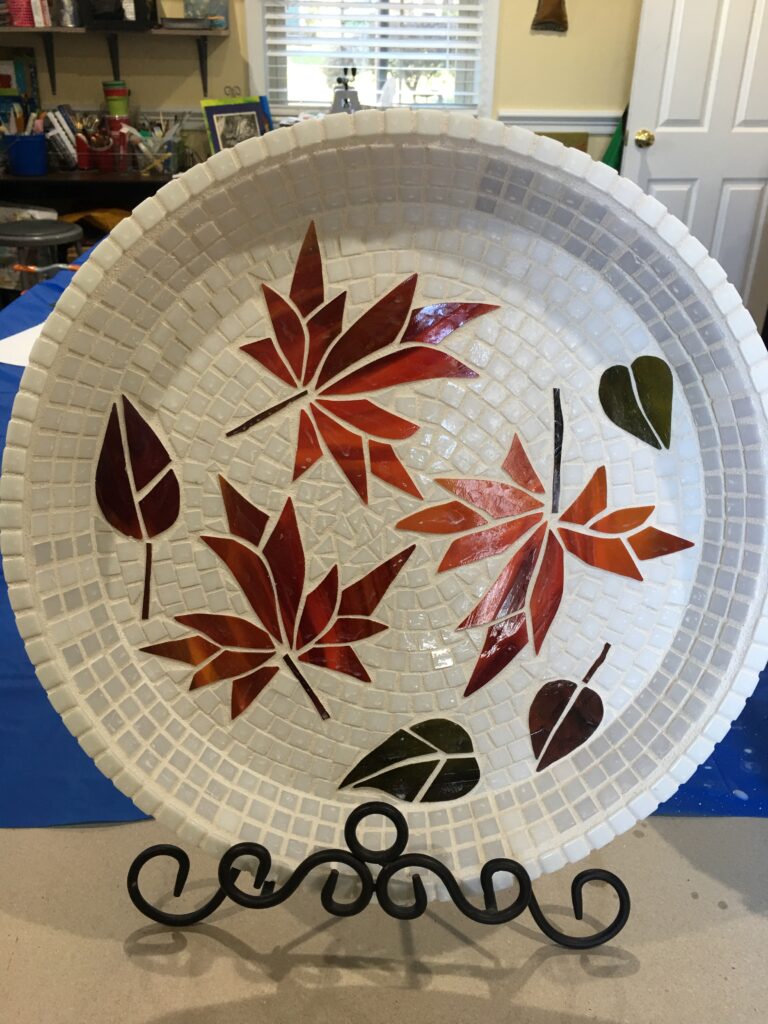 Beginner and returning adult students will learn and create Glass Mosaic Art by fashioning a beautiful, unique Mosaic design on a decorative terra-cotta plate. The students will be learning extensively about Glass Mosaic tools and techniques which allow them to prepare their own glass pieces to incorporate in their design. A large selection of pre-cut materials will also be available.
This project takes 5 classes to complete.
The Tuition is $225. 
Please contact us for registration and more information about the class.