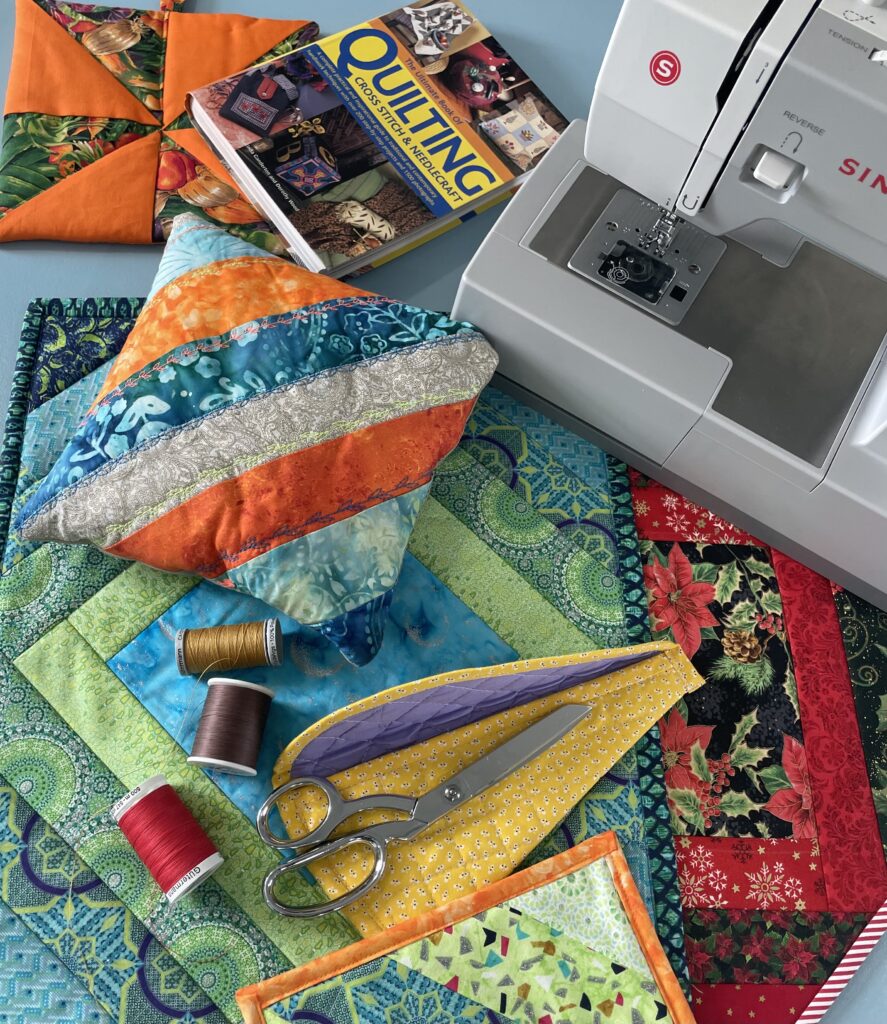 Sewing for Beginners: Teenagers (13+) and Adults
Let's learn about all that your sewing machine can do! In this class, we will teach you the fundamental skills of sewing with a sewing machine, including sewing machine anatomy and safe operation, essential stitches, fabric properties, seam awareness, using rotary cutters and shears, and basic measurements for drafting simple shapes.  We will learn how to create anything from potholders to quilts, and we will use our artistic minds to stitch together colorful fabrics and make projects we love. This course welcomes beginner students to learn sewing skills as well as have fun while practicing this craft. We are looking forward to helping you feel confident while using the sewing machine!
Did you miss the beginning of the session but still want to enroll? Want to do a trial class to see if it is a good fit for your student?  Opportunities are available – please Contact art@monroestreetstudio.com for details.
Attendance policy: Due to the nature and continuous presentation and refinement of new skills and techniques covered in this program, we ask that students do their very best to attend all classes within a session. At the end of the session, there will be a makeup opportunity for anyone who has missed a class for whatever reason within that session.  We will no longer be issuing credits or refunds when two or more classes are missed due to student schedule conflicts or illness. Students who are aware that they might miss two or more classes should discuss the situation with the Studio prior to registering for the class.