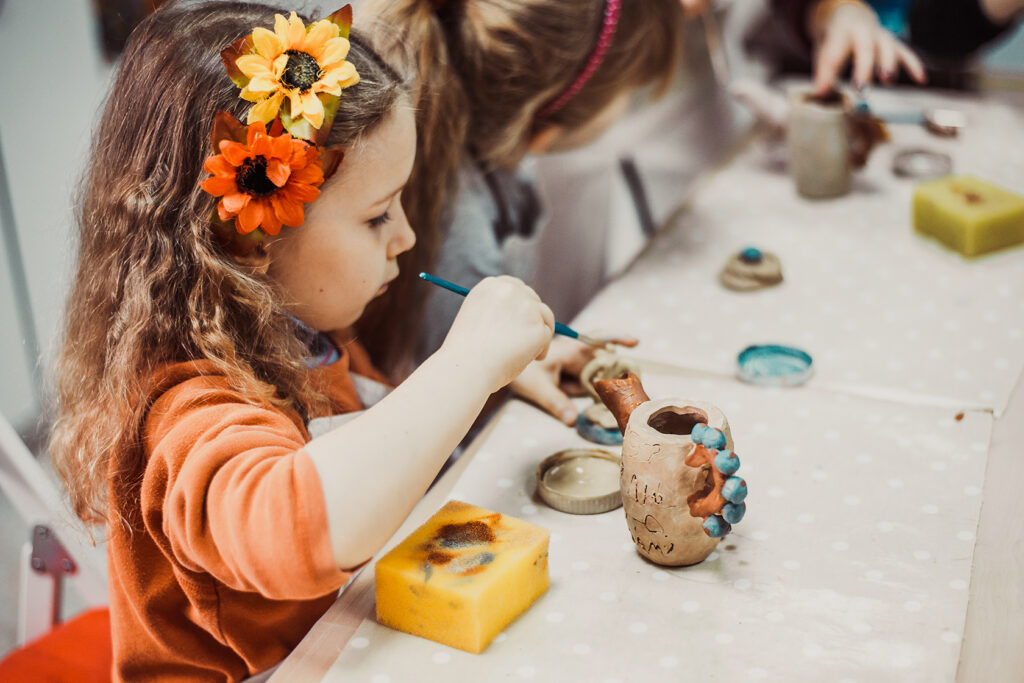 Host your next special event here in our beautiful, welcoming, creative space at Monroe Street Studio. We provide the Art Experience of your choice for you and your guests.
Birthday Party
Girls' or Guys' Night Out
Date Night
Team Building
Group Gathering
Engagement
Anniversary
New Home
Baby Shower
New Job
Bon Voyage
Retirement
Choose from among several activities for your child's party.  We do request one adult to be present for children's events.  We can assist you in tailoring the theme to delight your special person who is turning seven or older:
Acrylic Painting on Canvas
Pour Painting
Fine Craft Project
Adults may select from among the following:
Acrylic Painting on Canvas
Painting on Glassware or Stemware
Pour Painting
Decorative Mosaic Art
Glazing Bisque Tableware
Reserve 1.5 hours of Art activity in an Art classroom space and an option to add an additional 30 min for use of the Kitchen/Lounge area for refreshments.
Events can be scheduled:
Friday evenings between 5 pm and 9 pm 
Saturdays between 3 pm and 9 pm, depending on space and Teacher availability.
Pricing begins at $270 for up to six participants in the Art activity (that's one guest of honor and up to five other guests).  An additional $50 refreshment time where we provide a table with single-use coverings and dishes, cups, and cutlery. You may bring drinks and food of your choice to celebrate the event.
It may be possible to add two additional participants depending upon the Art medium and age range of the guests to a maximum of 8 guests. ($45/guest)
Please contact us at art@monroestreetstudio.com to initiate a conversation. We will help you celebrate with a truly memorable Art Experience.